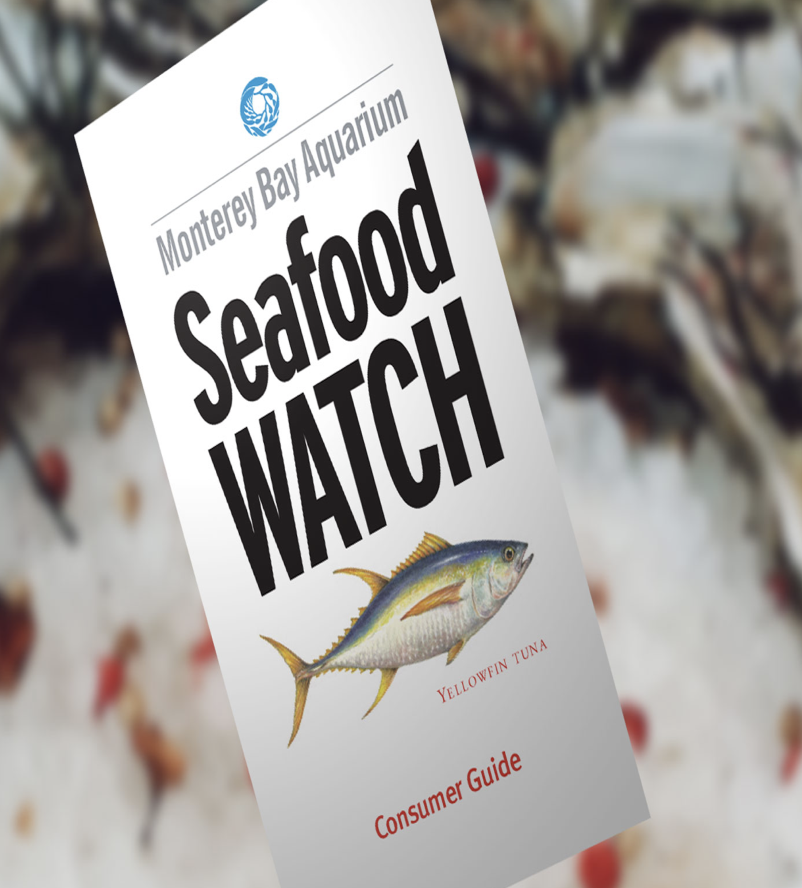 I love seafood. But many species are threatened by overfishing and climate related changes. So when I shop for seafood or peruse the menu at my favorite restaurant, I try to choose only sustainable species.
The list of what's sustainable and what's not changes over time. So I depend on the Monterey Bay Aquarium's Seafood Watch Program, which provides updated lists online.
Want to know what seafood is sustainable?
There's an app for that!
Whether ordering sushi or standing in front of the fish counter at your market trying to decide what to have for dinner, the Seafood Watch app helps you make a responsible choice. The app categorizes species as "Best Choice," "Good Alternatives" or "Avoid." Search your app store for Monterey Bay Aquarium Seafood Watch. You can download it free for your smartphone (IOS or Android).
Download this free printable seafood list for your wallet.
You can also download a printable wallet-size guide to sustainable seafood at the Seafood Watch website.  They offer a variety of guides to responsible choices including national, west coast and sushi. You can even download lists based on the state in which you live or are traveling.
Just for fun.
Clearly, there's nothing funny about the Corona crisis. But that doesn't mean we can't enjoy a little humor around the situations we, or even our pets, find ourselves in. Zelda Wisdom founder and longtime friend Carol Gardner offers fresh perspectives from Zelda, her furry best friend.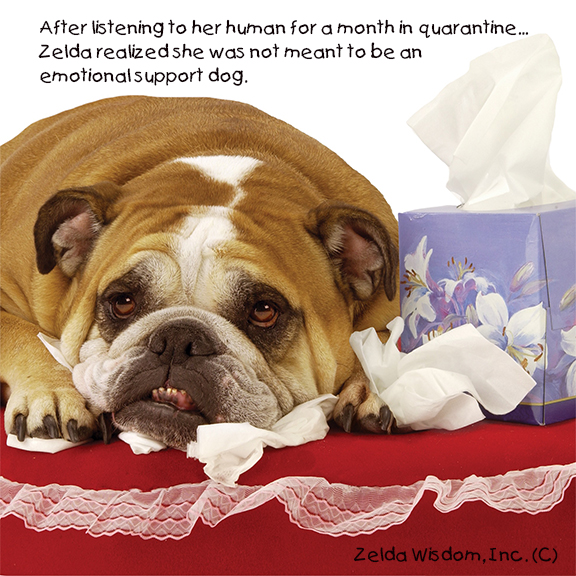 Find more links you can really use at HabiLinks.
The internet is full of great resources, but page after page of search results can be too much of a good thing. We search for useful information in eighteen lifestyle categories, so you don't have to. Only then, when we find the link with the most useful content, does it become a HabiLink, one of the chosen few. And unlike other web guides, we don't accept payment for listings. We simply think they're the best at what they do. You'll find the Seafood Watch link in the Food & Beverages category at HabiLinks. When you're looking for useful information on sustainable seafood, depend on HabiLinks for links you can really use.