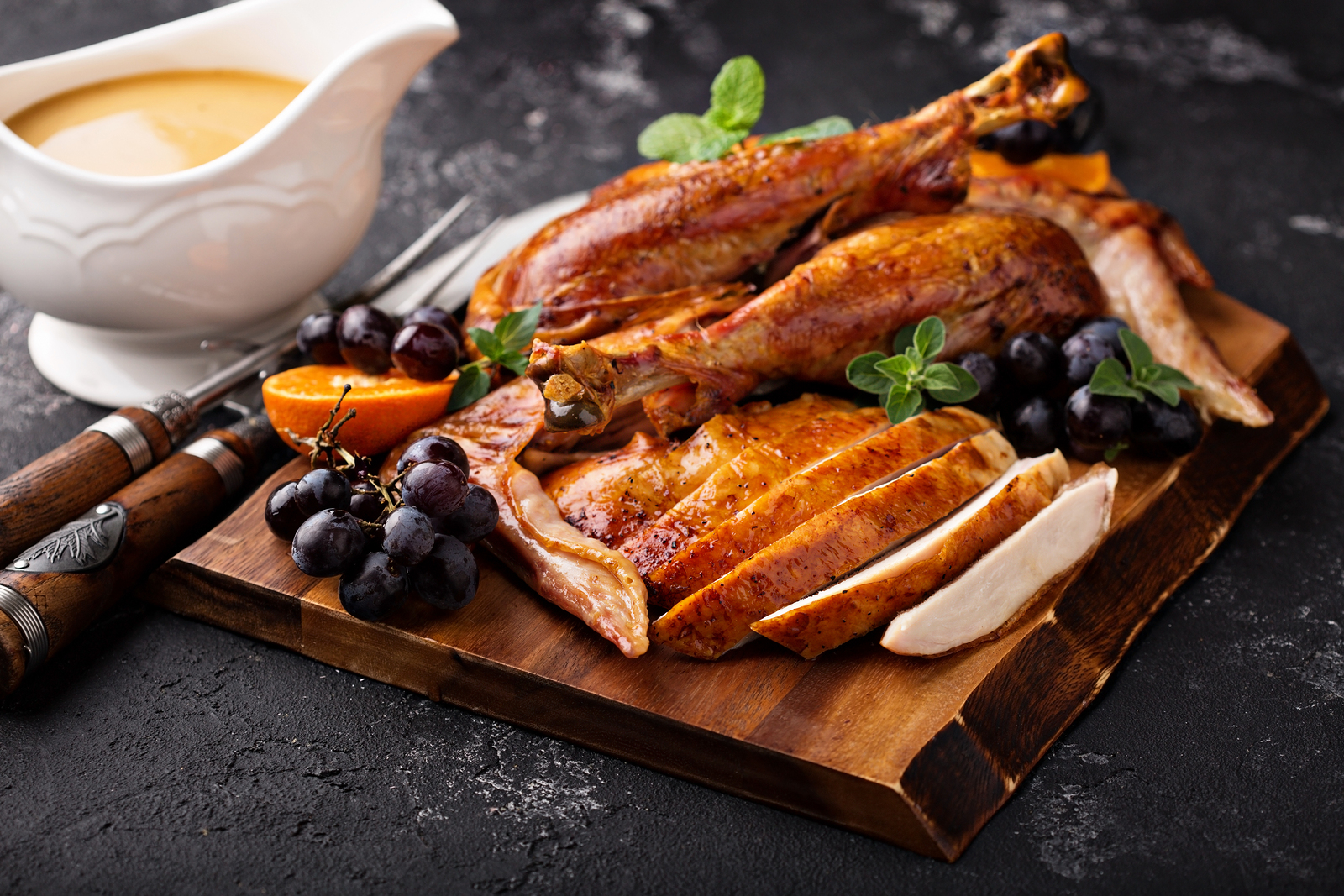 I used to spend days preparing for and making Thanksgiving dinner from scratch. The stuffing was never as good as mom's. I finally asked for the recipe. I was so surprised by her answer: Stove Top®, with a few added touches! These days I use several tried and true turkey shortcuts. I don't have to worry about wrestling a hot, whole turkey out of the oven, spooning out the dressing, carving it and making the gravy. Now I can enjoy the party, too.
Turkey shortcut: Make it ahead
This recipe suggests roasting the turkey a day ahead. I actually find it easier to do it Thanksgiving morning. Then you reheat it for an hour before you expect to sit down at the table. The broth added while reheating keeps the meat succulent and moist. Here's the recipe: foodnetwork.com.
Turkey stuffing shortcut: Stove top
This link offers several suggestions for dressing up (pun intended) stuffing kits. If you don't want to reveal your secret, hide the stuffing box at the bottom of the kitchen trash can. Here's the link: food.com.
Turkey gravy shortcut: From a jar. They'll never know.
Don't skimp here, buy the best gravy from a trusted brand. This link tells you "five ways to make a jar of gravy taste more like homemade." Here's the link: thekitchn.com.
Find more links you can really use at HabiLinks web guide
The internet is full of great resources, but page after page of search results can be too much of a good thing. We search for useful information in eighteen lifestyle categories, so you don't have to. When we find the link with the most useful content it becomes a HabiLink, one of the chosen few. Unlike other web guides, we don't accept payment for listings. We simply think they're the best at what they do. You'll even more useful holiday tips in the Food & Beverages and Social Life and Society categories  at HabiLinks. When you're looking for turkey shortcuts, depend on HabiLinks for links you can really use.