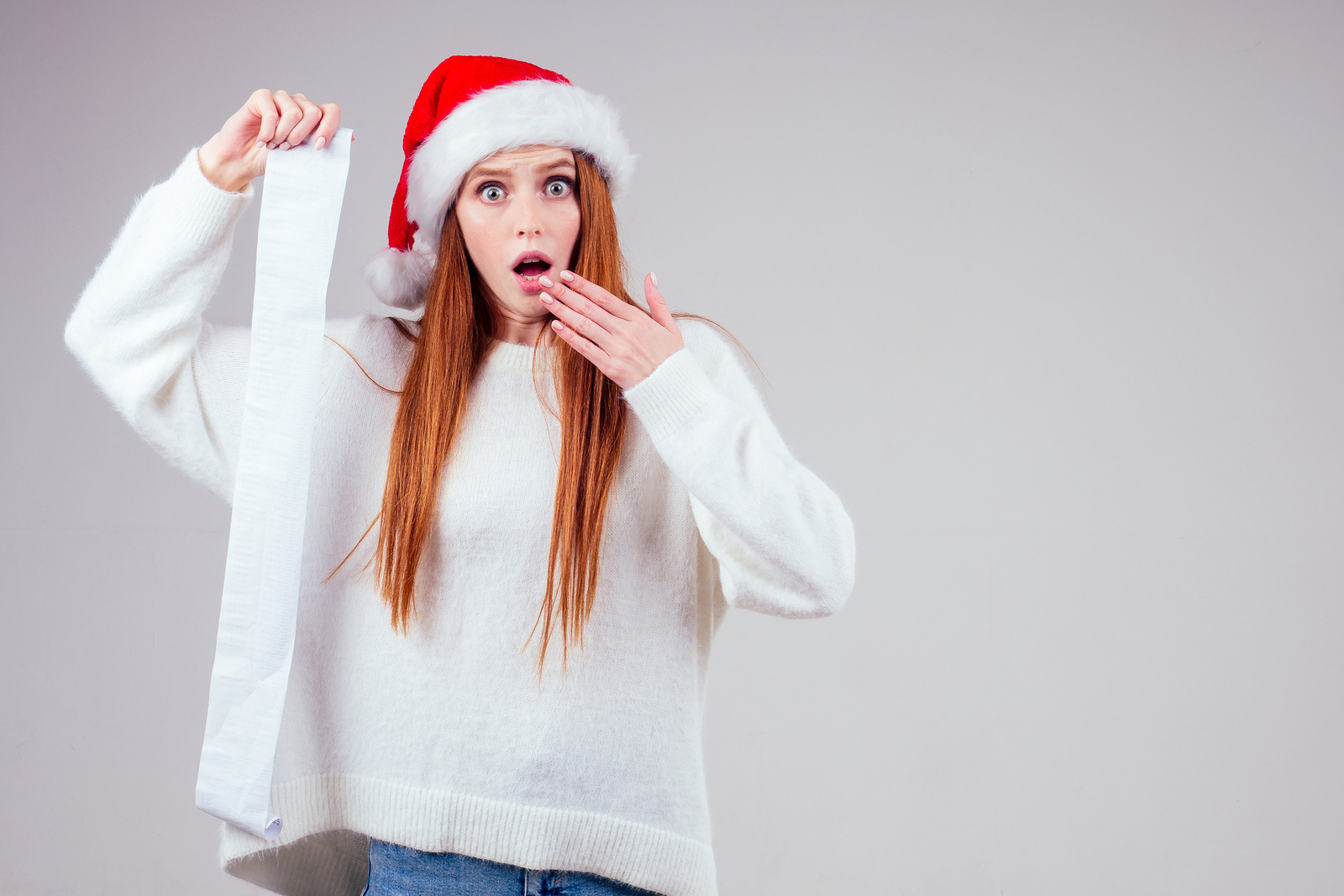 If you could use some help with your gift list, you've come to the right place. And you're not alone! In spite of good intentions, I'm way behind this year.
Things just happen. Because of some tech problems with my computer and the HabiLinks website, I'll have to wait until next week to finish shopping.
Meanwhile, whether you're almost done or desperate for last minute ideas, here are some tips to help you finish checking off your gift list.
Making a list and checking it twice.
If your gift list looks anything like the one in the picture, consider shortening it. Just because you and your 3rd cousin have exchanged gifts in the past, doesn't mean you have to continue.
Create a "Gifts" file to keep track of ideas and what you give through the years. Dad can only use so many ties. I keep sizes in the file too. Adults expand and contract. And kids seem to outgrow clothes overnight!
Think about recipients' hobbies and interests then click on over to Gifts.com. The site will give you ideas based on gender, age, interests and the occasion. You can order things on the spot. But even if you don't buy through them, you'll probably get some ideas you hadn't thought of.
See the HabiLinks guide's Social Life and Society category for links to some of our favorite online gift resources. They're under "Gift Giving."
Short on time or money?
If gifts you order online don't arrive in time, put a photo or description of the gift in a greeting card. Tie up the envelope with a festive ribbon.
Gourmet foods box or basket: Fill it with items from the specialty foods section of your supermarket.
Books: Take your shopping list to your local independent bookstore.
Donate to a friend's favorite charity in their name.
Magazine subscriptions: Give a gift subscription to a magazine based on their interests.
Gift certificates: You'll find gift certificates for lots of stores and services online, at supermarkets and big box pharmacies. Or make your own gift certificates. For your adult children, how about a gift of babysitting? Or for a senior citizen, a fun outing. You can print colorful gift certificates free at 123certificates.com.
Regifting: If you have items you intend to re-gift, make note of who gave them to you so you don't accidentally give it back to the same person.
The best idea of all: Give them a hug and a kiss and tell them you love them. It really is the thought that counts.