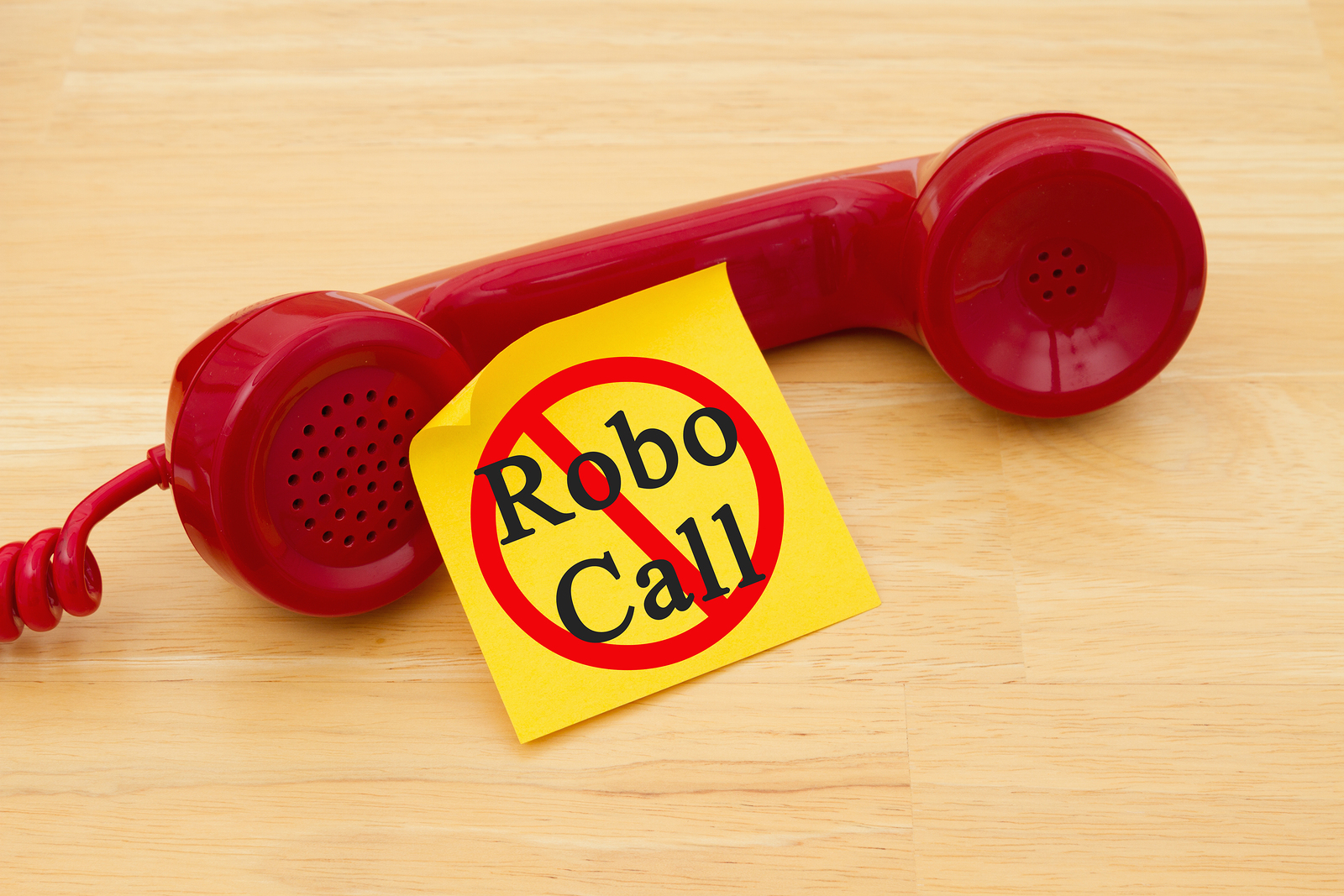 Do you want to know how to stop robocalls and texts? Whether it's a mobile phone or land line, you've probably answered a call that's an unwanted sales pitch or recorded message. There are laws against unwanted calls and text messages, but marketers and scam artists find ways to get around the rules faster than they can be updated.
What you should know about robocalls and texts
Not all robocalls are illegal. For instance, market research or polling calls to home land lines are not restricted by FCC rules. Calls on behalf of non-profit groups and calls informing you of things like school closings or flight information are allowed without consent.
With a few exceptions auto-dialed or prerecorded calls to wireless phones are prohibited without prior consent. Emergency calls regarding danger to life or safety are allowed.
What you can do to limit or stop robocalls and texts
Visit the FCC guide for the latest tips on how to stop unwanted robocalls and texts.
Register with the U.S. government Do Not Call List.
If the caller is a real person ask them to add you to their "do not call" list before hanging up.
Don't interact with robocalls. Hang up. Don't press any button, especially if the message suggests it.
If your phone number is listed in a public directory, consider unlisting it.
Call local numbers instead of toll free numbers if possible.
Every time an organization asks you for your phone number or email address, consider why they would need it. Your new doctor needs it. A website you use to compare mortgage rates does not. I found out the hard way. Four years after choosing my provider, I'm still getting calls from mortgage marketers.
Use "caller ID" on a land line. Even if it adds a little to the cost of service, it may be worth it.
If you must provide your email address to companies because you're a customer, consider creating a separate email address for commercial email. I have three email addresses: personal, business and commercial.  I do a quick check of the "commercial" inbox every morning. Most of the time I can delete all of them. (Add important contacts to your address book on your computer or mobile phone so they don't end up in the spam folder or show as an "unknown" caller.)
Don't include your phone number on bank checks.
Discover more links you can use in the HabiLinks Web Guide
The internet is full of great resources, but page after page of search results can be too much of a good thing! We search for useful information in eighteen lifestyle categories, so you don't have to. When we find the link with the most useful content it becomes a HabiLink, one of the chosen few! Unlike other web guides we don't accept payment for listings. We simply think they're the best at what they do.
You'll find out how to stop robocalls and texts and more helpful info under "Privacy and Security" in the Home Office and Productivity category at HabiLinks. When you want to know how to stop robocalls and texts, you can depend on HabiLinks for links you can really use.