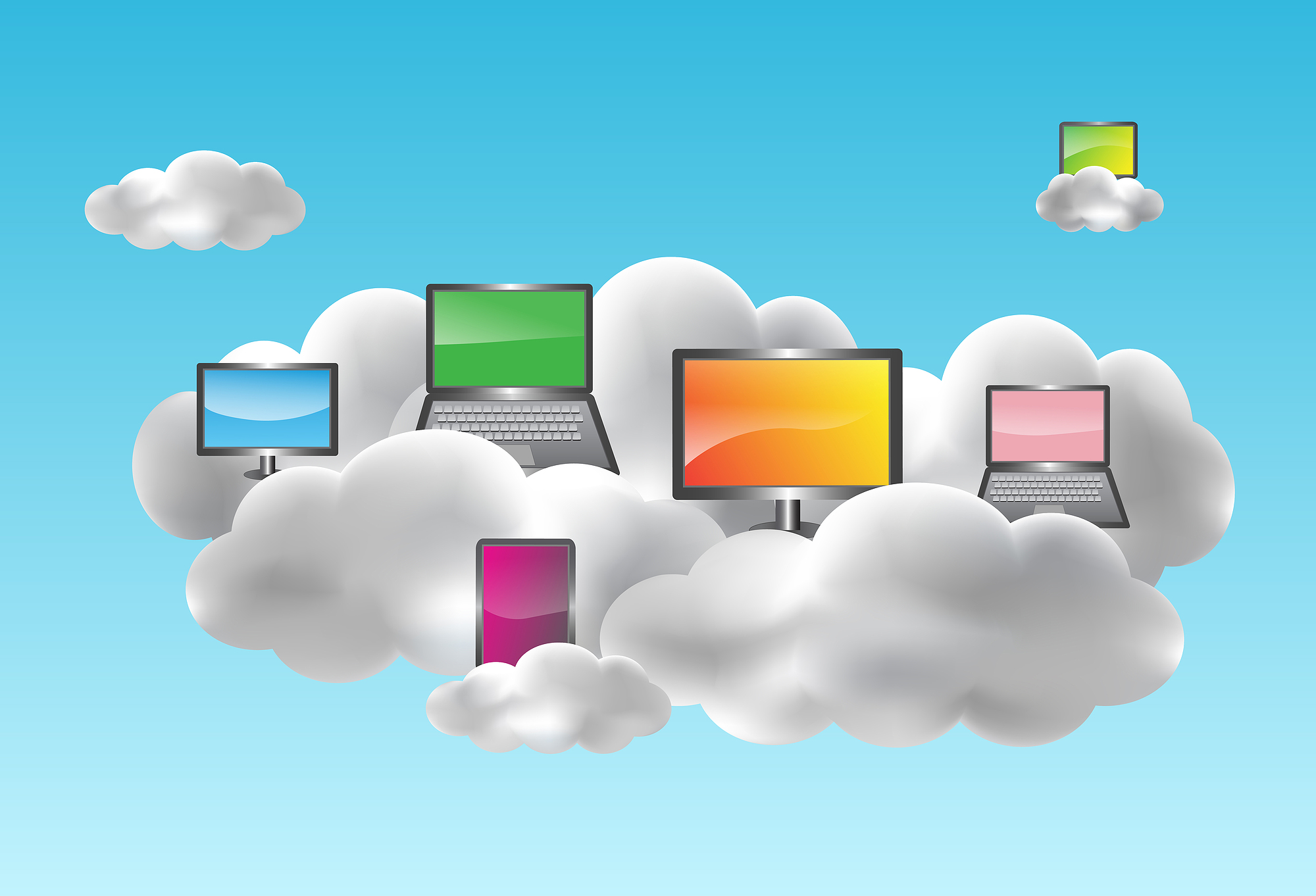 Thinking about using cloud backup or storage services, but confused about what "cloud" computing is? "Cloud computing" conjures up images like the one on the left. But it simply refers to accessing technology services offered by providers via the internet instead of buying and maintaining your own hardware or software.
Protect your data against these threats
Years ago my daughter spilled an entire cup of coffee on her laptop. All of her photos were gone. I found a service to restore most of them to a CD and surprised her with it on Christmas morning. Her tears of joy were well worth the substantial amount of time and money spent. These days our computers are threatened by more than a cup of coffee. For example:
Computer theft
Computer failure
Natural disasters like floods and earthquakes
Ransomware, malware and hacker attacks
Fire
What to back up
Take a look at the content on your computer. What data would you hate to lose? Everyone uses their devices differently, but here are the files I make sure to back up:
Photos
Music library
Financial records and budget
Emergency information
Family history
Travel info
Household inventory
Tax return copies
Health records
Contacts
Business files
Instructions for various tech gadgets
Bookmarks for favorite websites
Recipes
Cloud backup services back up your computer
You could back up your computer data to an external hard drive. But you'll need to make sure the back up is updated regularly. And a device kept in your home is vulnerable to the same threats as your computer.
Fortunately, these days all you need to safeguard your data is a subscription to a cloud backup service. I use iDrive. It's set to automatically back up my data every day at 3 A.M. The peace of mind knowing my files are safe is well worth the $69 per year cost, even though I've used the service only once – to restore 5 years worth of financial data lost while trying to update my financial software to the newest version.
Examples of backup services:
Arq Premium
Backblaze Personal Backup
Carbonite Safe
iDrive Personal
SpiderOak One
Cloud storage services store selected files
Services offered by cloud storage providers vary. In addition to allowing you to upload selected files, they may offer the ability to edit and sync files across platforms and devices. Some allow you to share files with family, friends and within groups. My jazz vocal group, for example, uses Dropbox to store and share recordings and sheet music. When a new member joins, it's easy for her to download everything she needs.
Cloud storage costs vary according to how much data you store with them. For a small amount of data, some are free.
Examples of cloud storage services:
Box
Dropbox
Google One
iCloud
Microsoft One Drive
Sync
Tresorit
Compare cloud service costs and features
Besides services offered and cost, be sure to compare features such as ease of use, security practices and availability of customer support. Also check the method,  speed and extra cost, if any, of file restoration services. For a very useful review of common cloud services, see the excellent article by Yael Grauer at Consumer Reports Cloud Services Guide.
Find more links you can really use at HabiLinks curated guide
The internet is full of great resources, but page after page of search results can be too much of a good thing. We search for the most useful information in eighteen lifestyle categories, so you don't have to. When you're looking for information on cloud backup and storage use, you can depend on HabiLinks for links you can really use.