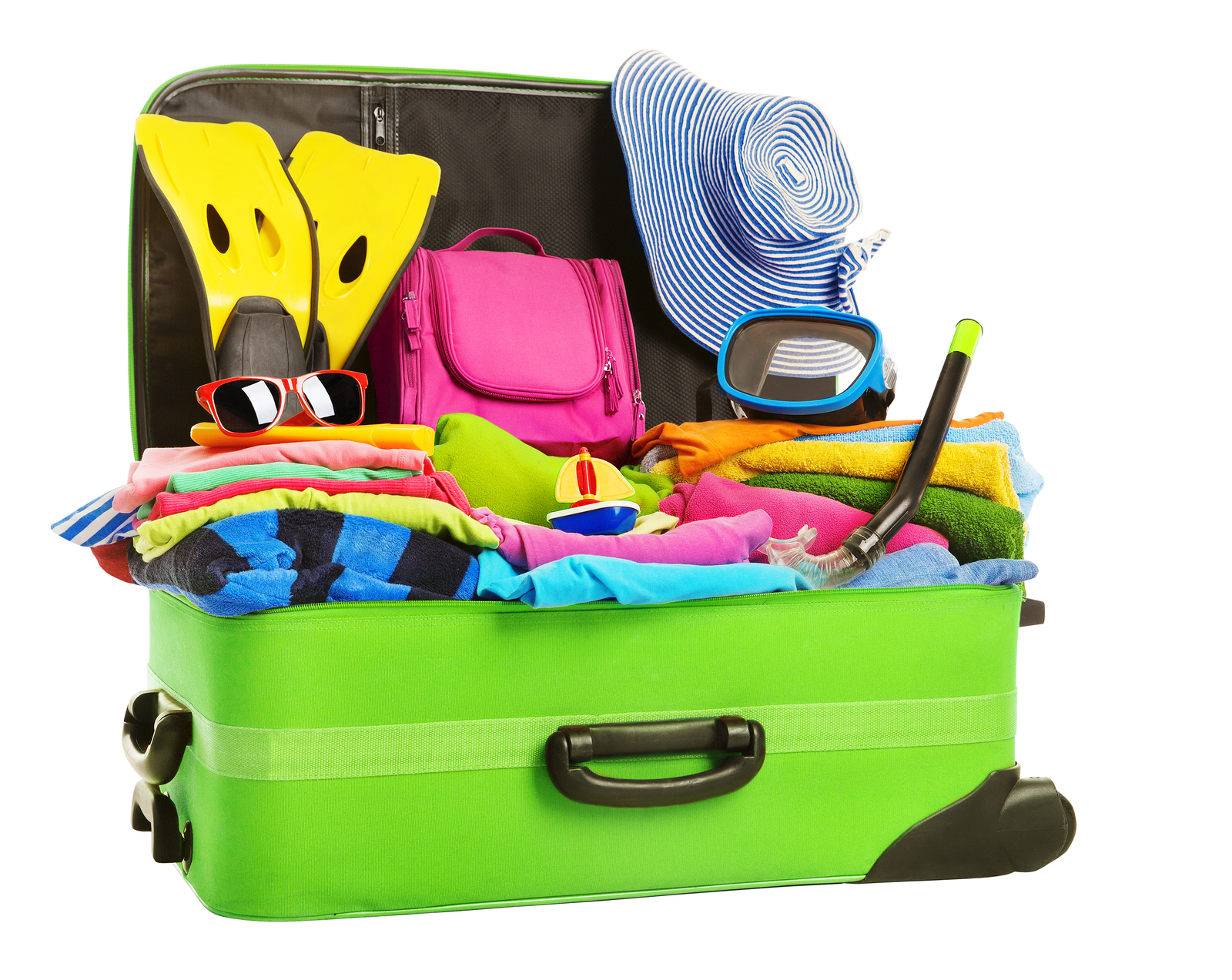 All vacation pack lists are not created equal. If you search online you'll get 171,000 results! You can't customize most of them. And when you click a link you often end up on a site that wants you to pay for a list or buy something else like luggage. Everyone's packing list will be different. And it's likely to change over the years. Just ask any new parent. The pack list below is a good start. You'll want to customize it (does anyone need phone cards or travelers checks anymore?) but once you do, you're good to go.
Download, customize and print the list. It's free.
You can download the pack list at freeprintable.net.
I print several and keep them in my suitcase so I'm always ready for a quick trip. The list will come in especially handy in September when I expect news that my daughter is in labor with her second child. Fortunately, she's just an hour's plane ride away.
One of the smartest things on the pack list is a plastic poncho. It takes hardly any room in your suitcase. In case of a downpour, you may not be the best dressed person on the street, but you'll be one of the driest.
Consider adding these to your vacation pack list:
Charging cables for electronics
Copies of eyeglass or contact lens prescriptions
Lint Roller
Flashlight
Spot remover
Mini sewing kit
Liquid Soap for hand washables
Travel iron
Insect repellent
Find more links you can really use at HabiLinks Web Guide.
The internet is full of great resources, but page after page of search results can be too much of a good thing. We search for useful information in eighteen lifestyle categories, so you don't have to. When we find the link with the most useful content it becomes a HabiLink, one of the chosen few. Unlike other web guides, we don't accept payment for listings. We simply think they're the best at what they do. You'll find the link to the vacation pack list in the Travel section of the Leisure and Recreation category at HabiLinks. When you're looking for the most useful vacation pack list, depend on HabiLinks for links you can really use.