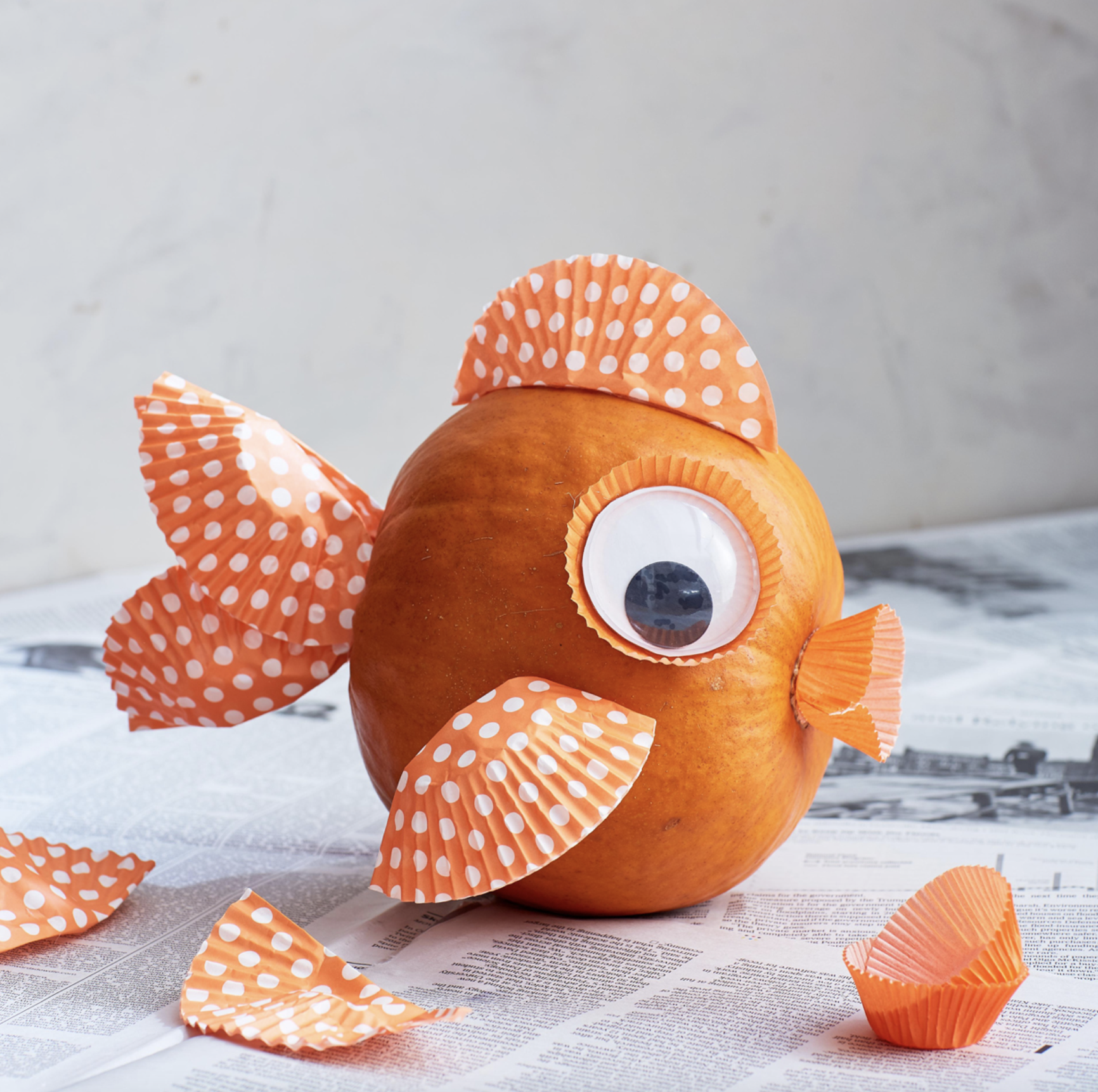 Halloween is right around the corner. Carving pumpkins can be great fun. I did it every year with the kids when they were young. But if scraping out slimy pumpkin seeds doesn't appeal to you or rain may turn your masterpiece into a sunken fly-infested mess, here are some fun no-carve pumpkin decorating ideas that don't require you to wield a knife.
No-Carve Pumpkin Ideas for Halloween
Better Homes and Gardens' website offers some great no-carve pumpkin decorating ideas. In spite of the title, "20 Easy No-Carve Pumpkins Anyone Can Make" some are a little complicated and require a trip to an arts and crafts supply store. But there are some truly easy ones, too, like my favorite – the pumpkin gold fish shown above. Tip: Click the button to "Start Slideshow," then "View All." Then you can click on your favorites for details. Just looking at the photos will help you come up with your own ideas. You can adapt them and make your pumpkins as simple or elaborate as you like.
Find More Links You Can Use at HabiLinks Curated Guide
The internet is full of great resources, but page after page of search results can be too much of a good thing. We search for useful information in eighteen lifestyle categories, so you don't have to. Only then, when we find the link with the most useful content, does it become a HabiLink, one of the chosen few. And unlike other web guides, we don't accept payment for listings. We simply think they're the best at what they do. You'll find lots of help for your favorite holidays and special occasions in the Social Life & Society category at HabiLinks. When you're looking for ideas for no-carve pumpkins for Halloween you can depend on HabiLinks for links you can really use.