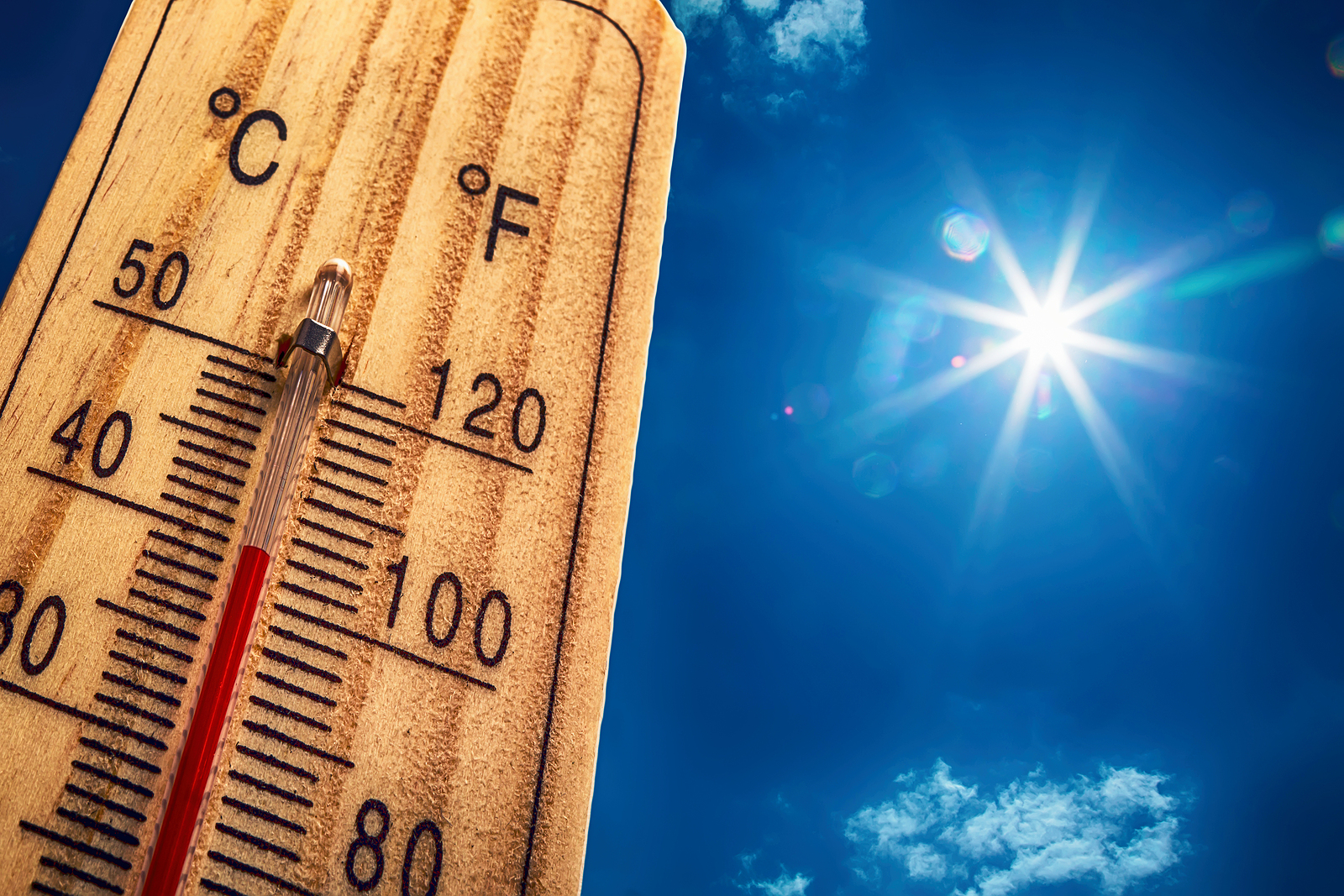 To quote Gertrude Stein, "August is a month when if it is hot weather it is really hot." It's also when lots of us are out relishing the last days of summer. Camping. Biking. Running. Hiking. Tennis. Good for you, but if it's really hot, you risk heat related illnesses like heat stroke or heat exhaustion. Years ago, I learned about heat related illnesses the hard way. I ended up in the emergency tent at a county fair, dizzy and weak. I didn't know what was wrong. Fortunately, the nurse did. It wasn't heat stroke…it was heat exhaustion. She cooled me down and sent me home with an ice pack and first hand knowledge of  how to recognize heat stroke and heat exhaustion symptoms.
Heat stroke is a medical emergency.
Call 911. If possible, move the person to a cooler place and try to cool them down with cool water cloths or a bath until help arrives. Don't give them anything to drink.
Heat stroke symptoms may include:
High  body temperature
Hot, red skin
Fast, strong pulse
Headache
Dizziness
Nausea
Confusion
Fainting
Heat exhaustion is a little different.
To learn the difference between heat stroke and heat exhaustion symptoms, see this article at the Centers for Disease Control and Prevention.  It includes a chart showing what to look for and what to do about heat related illnesses. If you keep emergency information in your home, car or on your mobile phone, here's a printable PDF of the chart.
Find more links you can really use at HabiLinks curated guide.
The internet is full of great resources, but page after page of search results can be too much of a good thing. We search for useful information in eighteen lifestyle categories, so you don't have to. Only then, when we find the link with the most useful content, does it become a HabiLink, one of the chosen few. And unlike other web guides, we don't accept payment for listings. We simply think they're the best at what they do. You'll find information on heat related illnesses in the Health & Fitness category at HabiLinks web guide. When you want to know how to recognize heat stroke symptoms you can depend on HabiLinks for links you can really use.