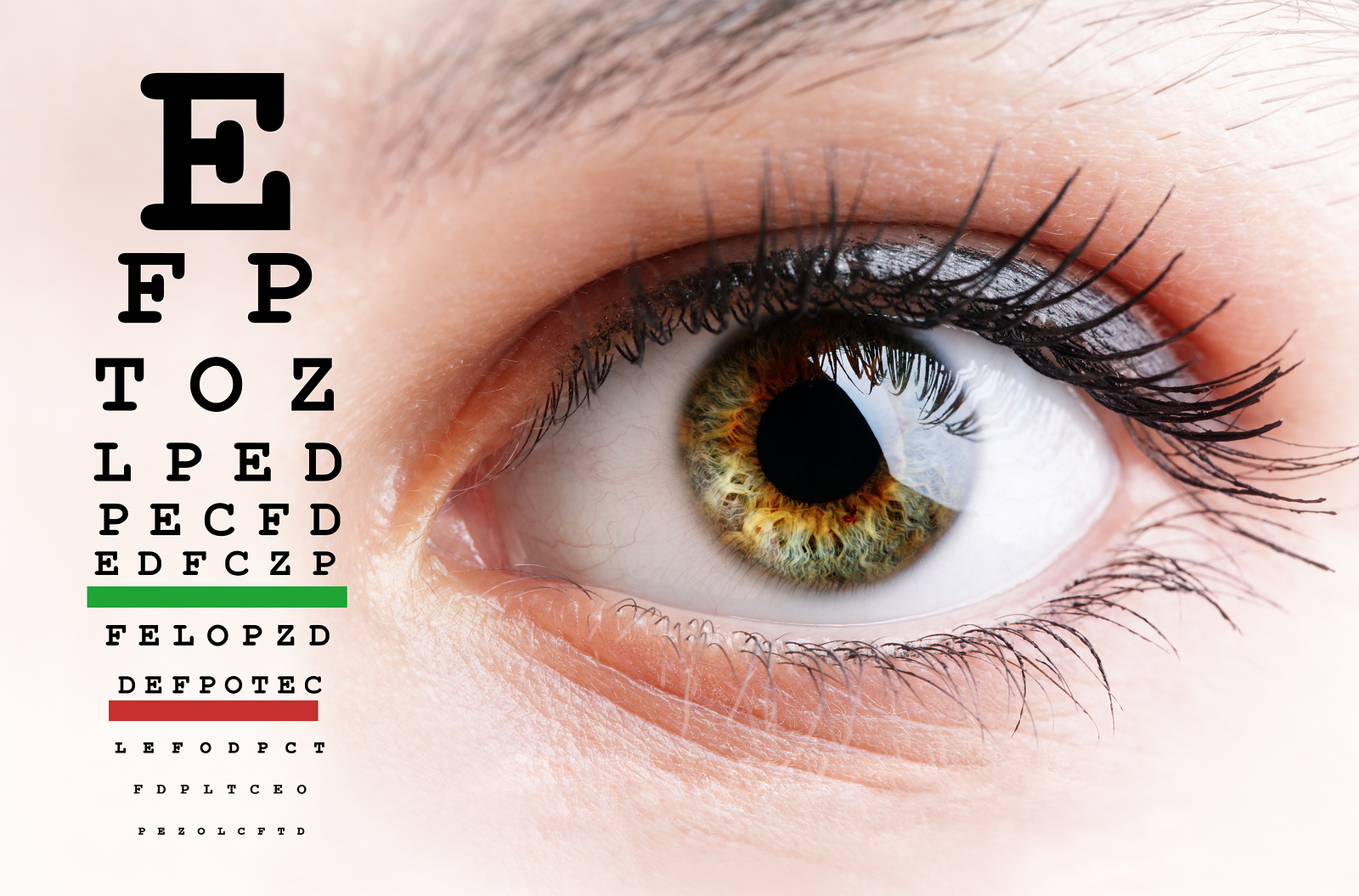 Most of us don't think about our eyes or vision health until there's a problem. Obviously, if you already wear corrective lenses, you'll see a healthcare professional for a new prescription when things get fuzzy. But even if you're lucky enough to have 20/20 vision, it's a good idea to get your eyes examined by a professional.
Why you should get an eye exam even if you have 20/20 vision.
The vision test you take at the motor vehicle department isn't a good substitute for an exam by a professional. Neither is the vision screening your children get at school.
A doctor's exam is the only way to know if you are seeing your best, whether for sports, driving, reading, work or school.
Some eye diseases such as glaucoma may not show early symptoms. Early detection and medical treatment could possibly prevent additional vision loss.
Eye exams can detect other health problems, too, such as diabetes and high blood pressure.
To learn more about eye health and vision, including eye care, conditions, glasses, contact lenses and vision surgery visit allaboutvision.com. The section on how to choose the right frames for the shape of your face is especially helpful.
Should you see an optometrist, ophthalmologist or optician?
A few weeks ago I realized I was squinting to read my computer screen. Time for an eye check! When making an appointment I noticed my eye doctor had "OD" after her name, not "MD." Not knowing the difference, I looked it up. Here's what I learned:
ophthalmologists are medical doctors (MDs) specializing in eye and vision care. An ophthalmologist has completed college and at least eight years of medical training. An ophthalmologist is qualified to practice medicine, do surgery and diagnose and treat eye diseases and vision problems. They can also prescribe and fit eyeglasses and contact lenses.
Optometrists (ODs) are not medical doctors. An optometrist is licensed to provide sight testing and correction, diagnose and treat vision changes and prescribe and dispense corrective lenses. They can also detect certain eye abnormalities and prescribe medications for some diseases. An optometrist receives a doctor of optometry (OD) degree after completing four years of optometry school preceded by three or more years of college.
Opticians are trained to design, verify and fit eyesight correction devices such as eyeglasses and contact lenses. They use the prescriptions supplied by your ophthalmologist or optometrist. They don't do vision tests, write prescriptions or diagnose and treat eye diseases. But they're usually willing and able to help you pick the best looking eyeglass frames for the shape of your face!
Find more links you can really use at HabiLinks web guide.
The internet is full of great resources, but page after page of search results can be too much of a good thing. We search for useful information in eighteen lifestyle categories, so you don't have to. When we find the link with the most useful content it becomes a HabiLink, one of the chosen few. Unlike other web guides, we don't accept payment for listings. We simply think they're the best at what they do. You'll find the link to eyes and vision health info in the Health and Fitness category at HabiLinks. When you're looking for information about eyes and vision health, you can depend on HabiLinks for links you can really use.