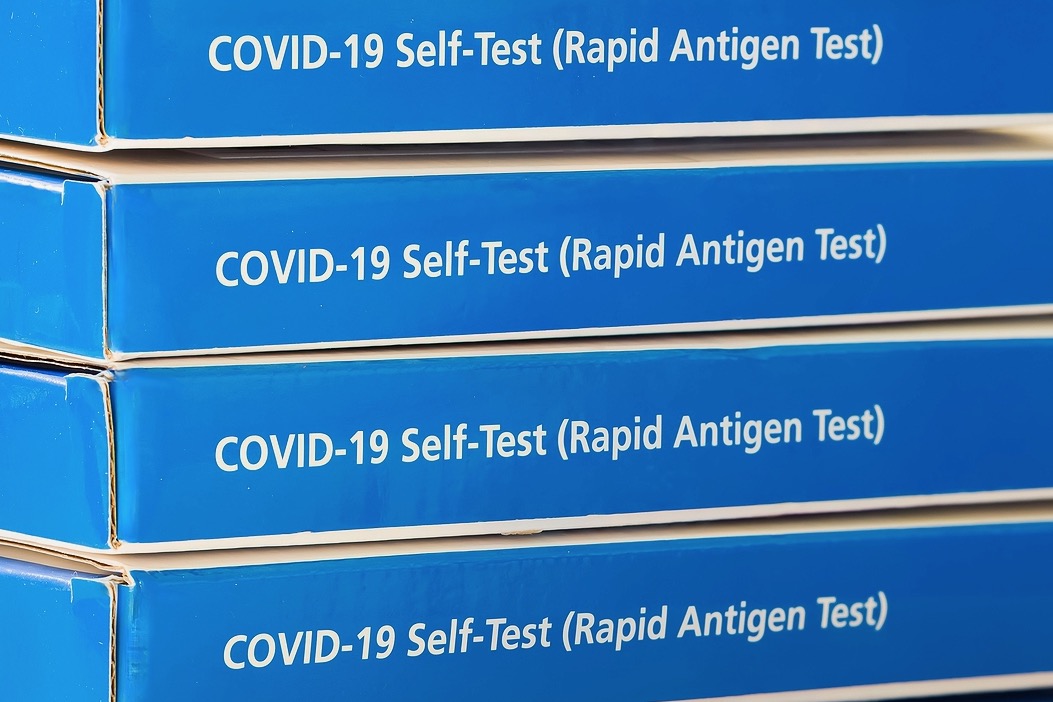 Free Covid tests are available again thanks to the U.S. government.
Now that cool weather and the holiday season have arrived we'll spend more time indoors and at large gatherings.
So don't wait until a possible Covid surge to stock up on at home tests.
By that time, they may be in short supply.
Save almost $100. Order your free Covid tests today.
At home Covid tests cost $23.99 each at my pharmacy. But U.S. households can get four test kits free from Uncle Sam. That's almost $100 you'll save to spend elsewhere…like on holiday gifts. Of course, I hope you don't need to use the tests. I know what it's like to get Covid during the holidays. I came down with it on December 13 last year. Finally tested negative on Christmas Eve day, but by that time I had missed or canceled all holiday activities. Here's where to order your free Covid at home test kits.
Don't forget to get the updated Covid vaccine and other suggested immunizations.
For children & adolescents
See the CDC recommendations for details.
Covid
Flu
Hepatitis
HPV
DTaP
Meningococcal
MMR
Pneumonia
Polio
RSV
RV
Varicella
For adults
See the CDC recommendations  for details.
Covid
Flu
Hepatitis
Meningococcal
MMR
Pneumonia
RSV
Shingles
TDaP or TD
Varicella
Find more links you can really use at HabiLinks guide.
The internet is full of great resources, but page after page of search results can be too much of a good thing! We search for useful information in eighteen lifestyle categories, so you don't have to. When we find the link with the most useful content it becomes a HabiLink, one of the chosen few! Unlike other web guides or review sites, we don't accept payment for listings. We simply think they're the best at what they do. You'll find more helpful health information in the Health and Fitness category at HabiLinks. When you're looking for health information, you can depend on HabiLinks for links you can really use.
Have a wonderful Thanksgiving.
Jackie Pettus
Founder & CLS (Chief Link Scout)
Habitudes