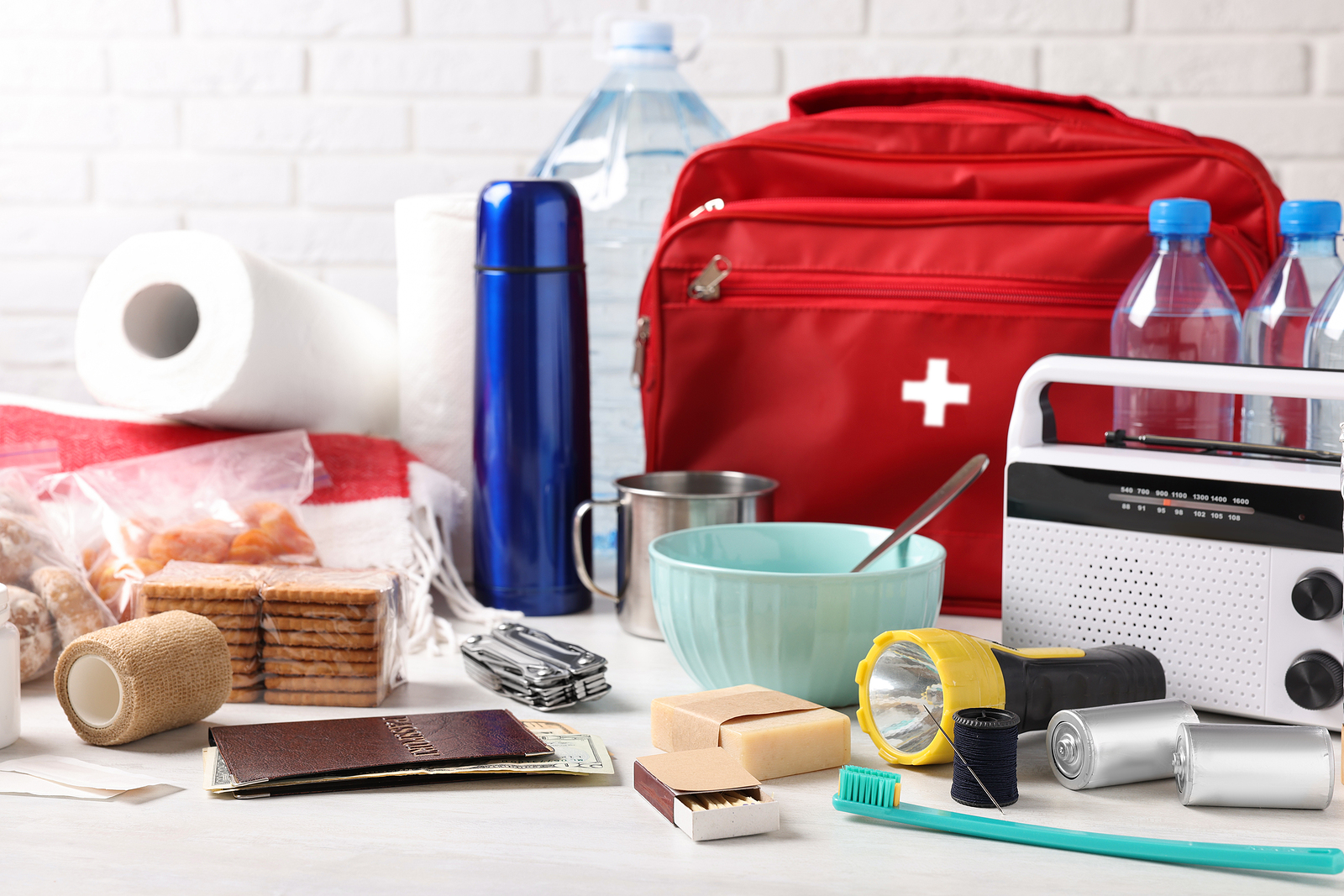 These days, it seems like there's a natural disaster or emergency every day. I live in California, earthquake and wild fire country. Every time there's a little jolt or a wildfire sparks, the media implores us to get our emergency supply lists and kits together. This time I really did it. Knowing our family will be as prepared as possible when "the big one" comes, gives me peace of mind. I hope these lists and the other useful info in the Emergency Preparedness category at HabiLinks will do the same for you.
Before making your emergency supply lists, make a plan.
Lots of resources offer to help with emergency plans for you and your family. But I find the Federal Emergency Management Agency (FEMA) site the most up-to-date and useful. Before customizing and printing your emergency supply lists, visit the FEMA site for help creating a plan for your family.
At the very least
Determine where family members will meet if you're not together.
Ask an out-of-state friend or family member to serve as a central contact point in case local cellular or phone services aren't working.
Create and practice an evacuation plan with your family in case of a home fire.
Learn how to open garage doors in case your automatic openers don't work in a power outage.
Keep some cash at home for emergency use. Credit cards and ATMs may not work.
How use the printable lists.
The emergency supply lists below are intentionally comprehensive. Probably more comprehensive than you need.  After all, if you don't have a baby you don't need diapers on your emergency supplies lists. Because everybody's needs and preferences are different, I added every item I could think of. But the nice thing about word processor-based documents is you can edit them to your hearts content. They are in Microsoft Word® format. Click the link to download a list. Then you can edit, save and print it using any compatible word processor.
The Grab List
When there's little or no warning, these are things to grab on your way out the door. They are items you normally wouldn't keep in your "go bag." Keep the list near the front door, in a drawer or taped to the inside the coat closet door, for example.
The Go-Bag
The Go-Bag is also for when you have little or no warning. It's a backpack, duffel or rolling suitcase pre-packed with minimal emergency items to get you through the night or until you get to an emergency shelter. Keep it in the coat closet or another location near the front door or a planned emergency exit point.
The Survival Kit
The Survival Kit is for preparing for major disasters. Things like earthquakes, wildfires and floods, when you could be out of your home for weeks or more. Sometimes you'll have some warning, sometimes not. So if you live in a disaster prone area, it's best to gather things ahead of time. Consider packing several well marked smaller cartons that aren't too heavy to carry. I keep some items in the trunk of my car, and some by the basement door, on a high shelf in case of flood. I keep digital copies of all important documents on my computer, and my computer is backed up in the cloud every night, so I don't have to worry about accessing the documents even if I don't have my computer.
Suggest additions or changes in "Comments," below.
The lists will be available on a new Habitudes personal record keeping site soon. If there are items you think should be added or deleted, or you have a problem with formats or downloading, please let me know in the comments below. I want to make the lists as useful as possible. But let's hope we don't ever need them!