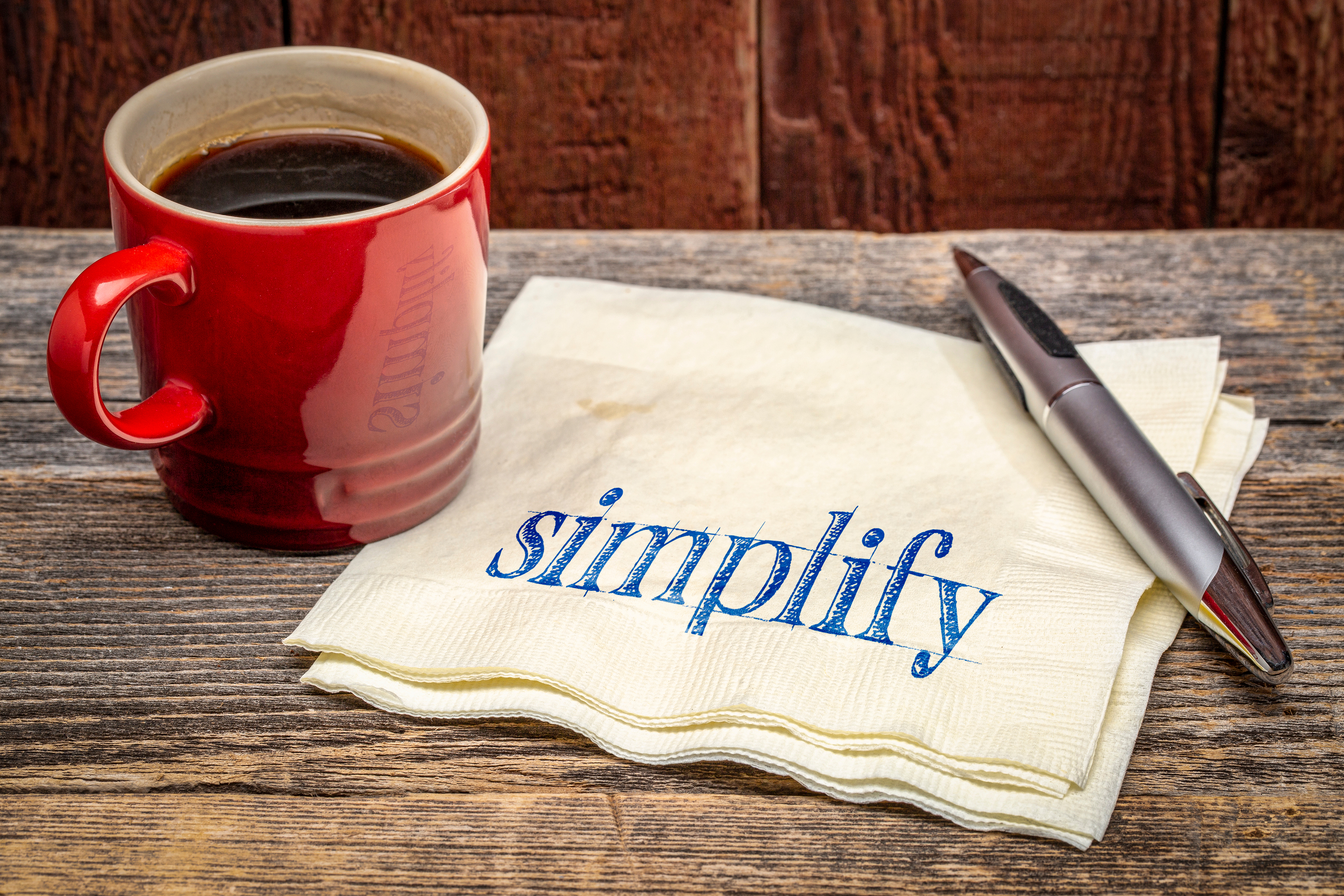 Decluttering. Most of us have good intentions, but for many the job seems overwhelming. Decluttering ends up at the bottom of the "to do" list, right under cleaning the oven!
Even more discouraging, if you search online for "decluttering plan" you get 9,500,000 suggestions! No wonder it's hard to know where to begin.
Decluttering expert Marie Condo devised the KonMari Method. It involves "tidying up" your entire living space at once by pulling out everything by category. You keep the items that "spark joy" and "thank" the rest for their service before discarding them. The KonMari Method isn't practical for most people. If you live in a studio apartment it might work, but if you have an entire house and only a weekend to declutter, it won't. Also, the "spark joy" method of deciding what to keep is problematical. The toilet plunger doesn't "spark joy" but it would certainly spark despair if I didn't have it when needed.
Here's my favorite decluttering plan
The plan I like recommends doing it room by room. You separate items in five categories: "Put away," "Recycle," "Fix or mend,"  "Trash" and "Donate." That's really all you need to know to get started. For more help see the plan at The Spruce and the decluttering category at HabiLinks curated web guide.
While you're at it, you might as well do a home inventory
You can print a Household Inventory Form here. It's editable with Microsoft Word. You don't need to list every last thing. The most important are:
Necessities: Things you would have to replace if there were a fire or total loss such as appliances, furniture and computer equipment.
Items of high monetary value: For example, collectibles,  jewelry, antiques, silver and heirloom quality rugs.
Items of sentimental value:  Such as photos, family heirlooms and holiday decorations.
Don't worry about the details yet.  Just get things on the list. Take photos as you go. When the list is done check your insurance coverage to make sure it's adequate. Keep one copy of your inventory in a safe deposit box or elsewhere outside of your home. Send another copy to your insurance agent.
A few more tips
Save decluttering for bad weather days. Rain, snow, heat…whatever would keep you indoors anyway.
If you live with another human, do the decluttering together. Make sure you agree on what to get rid of.
Unless you live in a studio apartment, don't try to do it all in one day.
You can start small. The "junk" drawer? Seeing the results will encourage you to continue.
At the end of the day, reward yourself with dinner out or delivered.
Don't forget to clean out off-site storage areas. If you pay for storage space, you may find you don't need it.
For places to donate items such as musical instruments, medical equipment  or cars, see the Decluttering category at HabiLinks.
Discover more links you can really use
The internet is full of great resources, but page after page of search results can be too much of a good thing! We search for useful information in eighteen lifestyle categories, so you don't have to. When we find the link with the most useful content it becomes a HabiLink, one of the chosen few. Unlike other web directories, we don't accept payment for listings. We simply think they're the best at what they do. You'll find a decluttering plan and more helpful info in the Home & Garden category at HabiLinks. When you're looking for decluttering information, depend on HabiLinks for links you can really use.