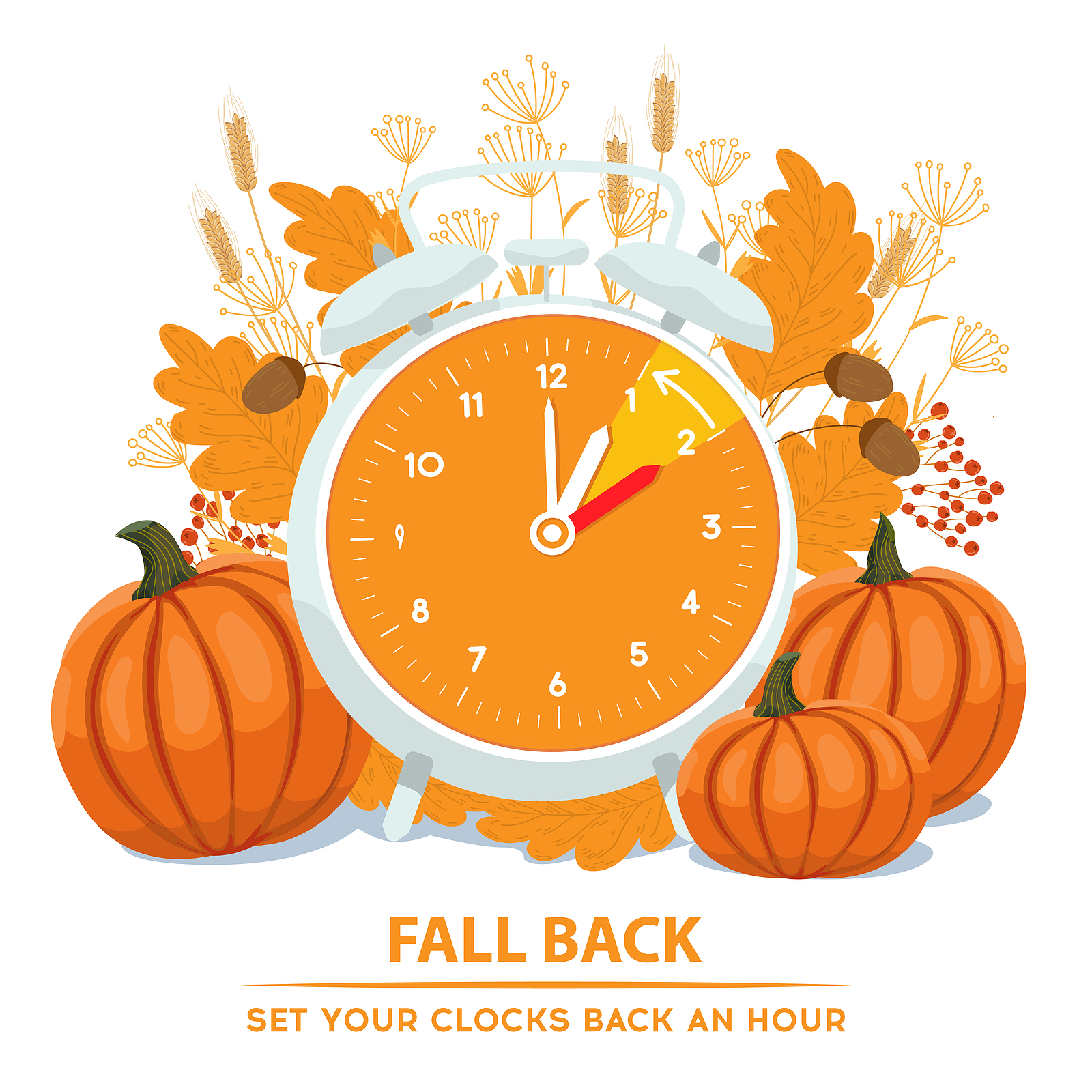 Daylight Saving Time ends on Sunday, November 7, 2021, in most of the U.S.. Yay! An extra hour of sleep, unless circumstances are beyond your control. A new baby couldn't care less that you changed the clocks! Just for the record, Daylight Saving Time starts on the second Sunday in March and ends on the first Sunday in November.  Here are a few timely tips (pun intended) to help you make the transition from Daylight Saving to Standard Time.
Clocks "fall back" one hour Sunday at 2 AM.
Change the clocks before you go to bed Saturday night.
Don't forget your watches…including the ones you keep in the dresser drawer.
Remember to change the clock on your car dashboard.
If needed, reset the timers on automatic systems such as sprinklers and lighting.
While you're at it, change the smoke alarm batteries.
Replace the batteries in hard wired smoke alarms, too. The batteries in hard wired alarms provide backup in case of a power outage caused by things like fire or natural disasters.
Check the year your smoke alarm was manufactured. It should be shown on the unit.
If it's close to ten years old, it's time to replace it.
Make sure you have the right kind of replacement batteries for your smoke alarms. And before you get on that ladder, be sure someone else is at home in case of a mishap.
After you replace the batteries use the test buttons to make sure the alarms are working.
Consider helping friends and relatives change clocks and smoke alarms batteries, especially senior citizens.
To learn more about home fire safety devices, click here.
See HabiLinks web guide for more links you can really use.
The internet is full of great resources, but page after page of search results can be too much of a good thing! We search for useful information in eighteen lifestyle categories, so you don't have to. When we find the link with the most useful content it becomes a HabiLink, one of the chosen few! Unlike other web guides, we don't accept payment for listings. We simply think they're the best at what they do. You'll find tips to help you change clocks and smoke alarm batteries and more helpful info in the Home Office & Productivity and  Emergency Preparedness categories at HabiLinks. When you're looking for help changing the smoke alarm batteries and clocks when daylight saving time ends, depend on HabiLinks for links you can really use.